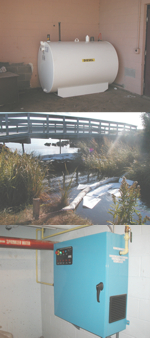 GNL Environmental Inc. is a Prince Edward Island, petroleum based company, with a conscious effort being made with respect to the environment.
Safety, recycling, proper disposal of contaminated water and waste, and properly trained employees, are just some of the areas that make up the backbone of this company.  
GNL offers:
complete design;
fabrication;
installation;
sales;
service;
repair
and removal of petroleum related infrastructures.